"You have to understand accounting and you have to understand the nuances of accounting. It's the language of business and it's an imperfect language, but unless you are willing to put in the effort to learn accounting – how to read and interpret financial statements – you really shouldn't select stocks yourself" – Warren Buffett
Warren Edward Buffett (born August 30, 1930) is an American investor, industrialist and philanthropist. He is widely regarded as one of the most successful investors in the world. Often called the "legendary investor Warren Buffett" he is the primary shareholder, chairman and CEO of Berkshire Hathaway. He is consistently ranked among the world's wealthiest people, he was ranked as the world's second wealthiest person in 2009 and is currently the third wealthiest person in the world as of 2010.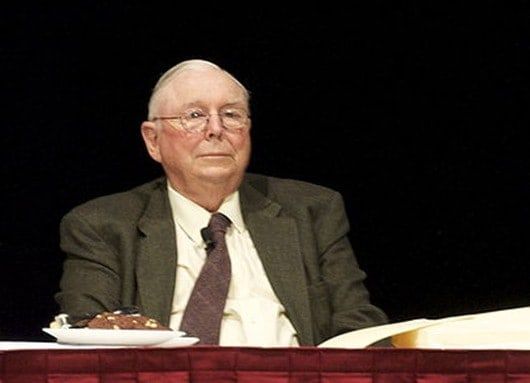 Image by Nick J Webb "You have to know accounting. It's the language of practical business life. It was a very useful thing to deliver to civilization. I've heard it came to civilization through Venice which of course was once the great commercial power in the Mediterranean. However, double entry bookkeeping was a hell of an invention." Charlie Munger
Charles Thomas Munger (born January 1, 1924 in Omaha, Nebraska) is an investment manager and philanthropist. He is Vice-Chairman of Berkshire Hathaway Corporation, the diversified investment corporation chaired by Warren Buffett. Munger is also the chairman of Wesco Financial Corporation, based in Pasadena, California. (Source: Wikipedia)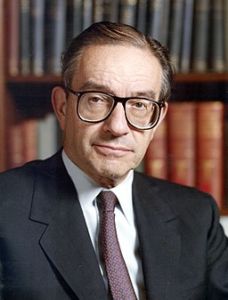 Image: Alan Greenspan Source: Bureau of Engraving and Imprinting.
"It has been my experience that competency in mathematics, both in numerical manipulations and in understanding its conceptual foundations (accounting), enhances a person's ability to handle the more ambiguous and qualitative relationships that dominate our day-to-day financial decision-making" Alan Greenspan (parenthesis mine)
Alan Greenspan (born March 6, 1926) is an American economist who served as Chairman of the Federal Reserve of the United States from 1987 to 2006. He currently works as a private advisor and provides consulting for firms through his company, Greenspan Associates LLC. First appointed Federal Reserve chairman by President Ronald Reagan in August 1987, he was reappointed at successive four-year intervals until retiring on January 31, 2006 after the second-longest tenure in the position. (Source: Wikipedia)
"The only way to get out of the "Rat Race" is to prove your proficiency at both accounting and investing, arguably two of the most difficult subjects to master."
"I have mentioned before that financial intelligence is a synergy of accounting, investing, marketing and law. Combine those four technical skills and making money with money is easier." Robert Kiyosaki
Robert Toru Kiyosaki (born April 8, 1947) is an American investor, businessman, self-help author and motivational speaker. Kiyosaki is best known for his Rich Dad Poor Dad series of motivational books and other material published under the Rich Dad brand. He has written 15 books which have combined sales of over 26 million copies. Three of his books, Rich Dad Poor Dad, Rich Dad's CASHFLOW Quadrant, and Rich Dad's Guide to Investing, have been on the top 10 best-seller lists simultaneously on The Wall Street Journal, USA Today and the New York Times. Rich Kid Smart Kid was published in 2001, with the intent to help parents teach their children financial concepts. He has created three "Cashflow" board and software games for adults and children and has a series of "Rich Dad" audio cassettes and disks. (Source: Wikipedia)
READ MORE: