One to One/ Small Group Tuition for

Financial, Managerial (Cost) and Principles of Accounting

1. Poly Preparatory Course (PPC)

An introductory class for beginners

Students often face excelling in poly accounting modules because of the of the confusion with basic, foundation concepts of double entry. If you did not have any background training in secondary school Principles of Accounts or get totally lost reading your accounting textbook to apply the rules of double entries, help is here. Hi, my name is Caleb Ho. Having struggled in my first year at NTU's Accountancy degree program without any background, I can fully understand the hair-pulling stress and pain when presented with accounting transactions. It doesn't help that tutorials often don't come with answers and unlike prior academic experience, there was no ten-year series nor answer schemes to help you through and understand if you approached the questions rightly. There are moments where I got the transactions recorded totally wrong and other moments where I got it right. Where it was right, I often wondered if it was a stroke of luck or if I actually knew how to apply the concepts. There was no framework, no approach where I could get consistent, correct results. Since 2008, my team and I have help hundreds of students filter through sleep-inducing accounting jargon and make plain accounting concepts so that students can apply them confidently for school assignments and perform in examinations.

Foundational Accounting tuition is now available for NYP, RP, SP, TP, NP, MDIS, Informatics, SIM, SAS and ACSI students!

2. Master Poly Accounting (MPA) Programme

I've designed the MPA Program for poly students are going through accounting lectures and tutorials and experiencing difficulty catching up with their peers in the lectures and tutorials. The program is designed to address the naggy

What you can expect from Master Poly Accounting (MPA) Programme:

1. Clear, well-paced teaching catered to student's learning speed and learning style.

2. Concise revision notes & summary distilled for effective understanding

3. Supplementary exercises for concept reinforcement.

4. Simplification of difficult concepts

5. Identifying and improving your weak areas.

6. Ongoing web and phone support during the program.

Formats

A. Small Group Lessons

Caleb huddles with 3-4 students to mull through accounting concepts and tackle hair-pulling tutorials and practicing for upcoming exams.

Small Groups Locations

| | |
| --- | --- |
| North | Woodlands Ave 1 |
| North East | Kovan City (3 mins from Heartland Mall) |
| West | Jurong East Central (3 mins from JCube) |
| East | Bedok Central (5mins from Bedok Mall) |
| | |

Duration

1.5 – 2hrs sessions.

Duration depends largely on attention span and group size.

My experience tells me 1.5 hours is optimal for attention. Closer to exams, more time will be given to students to clear their doubts on the POA subject. Length of lesson is decided based on impact.

B. One-to-one

Student's Home We understand that in some circumstances, 1-1 tuition may be more suitable. In these instances, you'll work closely with one of Caleb's personal tutors who have been screened through for their passion, track record and ability to deliver. If this is your preferred option, please provide your postal code and available timings (e.g Wed after 6pm) in the contact form below so we can quickly arrange a mutually agreeable timing with a tutor.

"As I didn't learn POA in secondary school, I was clueless about the subject in poly. However, I'm thankful and lucky to have Mr Caleb as my tutor. He's very patient, knowledgeable about the subject and is very approachable. Rather than just merely using the textbook to teach, he'll write down the summary for the topic. I feel that his lessons are productive because I managed to score 88 marks! I'm now confident to score well for PACC! Thank you very much, Mr Caleb! "

      – Wong Ping Fang, Singapore Polytechnic (interviewed by The Sunday Times on 8 Feb 2015)

Fee Structure

Rates defer depending on proximity, group size and other variable factors. Feel free to write in or call. I won't bite.

Contact

| | |
| --- | --- |
| | Mobile: 9233 7246. |

Enquiries (no obligations) welcome.

 

Email:

caleb [at] principlesofaccounts.com.sg

Apologies in advance if I missed your call as I'm likely to be engaged in tutoring at the time. Please feel free to use the contact form below. It reaches my personal email swiftly: .

[contact-form 11 "Poly Tuition"]

*NYP, RP, SP, TP, NP, SIM, SAS and ACSI = Nanyang Polytechnic, Republic Polytechnic, Singapore Polytechnic, Ngee Ann Polytechnic, Singapore Institute of Management, Anglo Chinese School (Independent)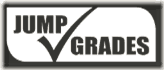 Jump Grades rebels against boring, dry, sleep-inducing accounting coaching. We offer students – both young and working adults, customised coaching for POA  – filtered to layman terms which clients say brings clarity and incredible, measurable results.