Chat POA Theory Bot Beta
With the power of artificial intelligence and extensive knowledge of POA theory questions, ChatPOA Bot is here to help you with your exam revision.
CHATPOA
CHATGPT FOR REVISION
THE BIGGEST ISSUE WITH CHAT GPT
As we explore the potential of language models like ChatGPT for exam revision, it's important to recognize their limitations and potential inaccuracies, particularly for specialized topics like Principles of Accounts.
To ensure accuracy, it's important to use these models with caution and verify their answers with human expertise. In this early research preview, the Master POA team provides regular updates to train the AI bot for increasing accuracy.
ChatPOA Theory Bot is trained with hundreds of theory POA questions from the latest 7086/7 syllabus.
Get search results that meet the examiner's requirements!
capabilities
FREE RESEARCH PREVIEW
Our huge data set comes from Frequently Tested Theory Questions in the POA exams with the latest 7086/7 syllabus – taught to the AI to help you with your theory revision
PREVIEW
ChatPOA Bot For Theory
GET A GLIMPSE OF AI FOR EDUCATION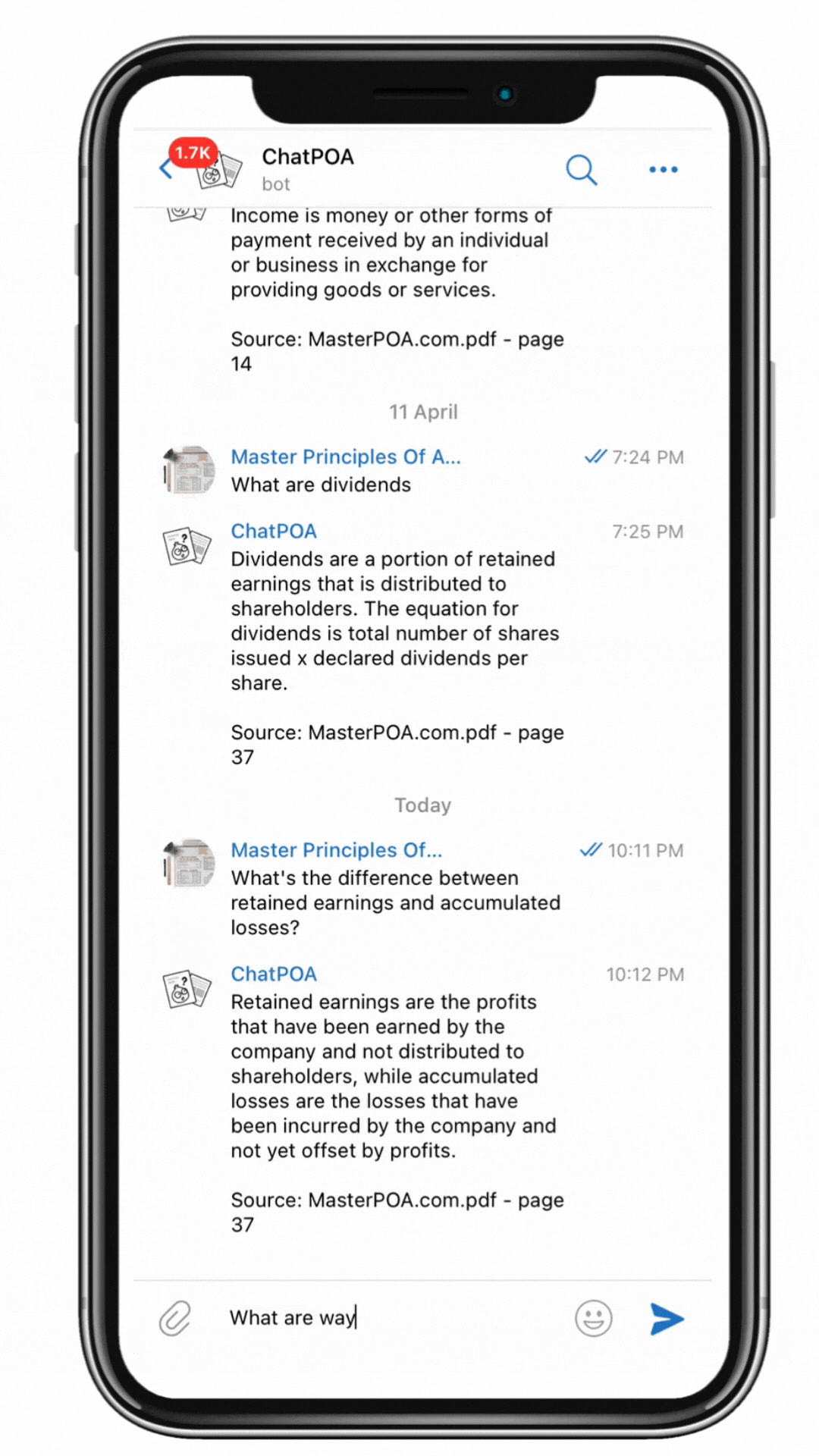 AI FOR POA EDUCATION
JOIN US INTO SHAPING THE FUTURE OF ACCOUNTING EDUCATION
Preview Copy