Students aren't just satisfied, they have real academic results. 67% of the reviews include the words 'engaging, interesting and enjoyable'
Hundreds of students graduated from Caleb's POA Tuition Class since 2007 with transformational results. Read their reviews of Master Principles of Accounts and how amazing clarity of accounting concepts has changed their world
straits times student interview
Caveat: All testimonials are typed out verbatim – including grammatical errors, inside jokes and informal expressions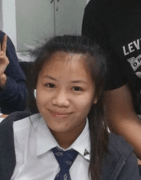 Caleb has been very enthusiastic and encouraging in every lesson,
"I find Caleb's lessons and guidebook extremely useful in my assignments. Caleb has been very enthusiastic and encouraging in every lesson, clarifying our doubts no matter how long it would take. I am able to understand the topics better from the...
Caleb has been more of a friend than a teacher when coaching and teaching me in POA these past few months while having lessons with him. A friendly character like Caleb not only makes lessons entertaining but also efficient as well. Defining...
Caleb has definitely changed my attitude and perspective of POA. For about one and a half years I hated this subject and wouldn't look forward to lessons. But after attending his tuitions for a month or so, he showed me how easy and enjoyable POA...
My grades dropped from an 'A' to a fail grade for POA in secondary 4 after constant changing of my POA teacher in school. i gave up when my secondary 3 accounting teacher left the school. after joining Caleb's tuitions classes , I could finally...
Boon Lay Secondary school
I was scoring F9 for my POA and didn't understand anything for POA. I always thought POA was mundane and boring, but after Caleb thought me I understood the subject better and I am now quite confident for the subject.
When I first started POA, I struggled very much with trying to wrap my head around the many different concepts. I used to score very badly in the subject, scoring C6's--E8's. the lousy teachers at my school didn't help the situation. When Caleb...
Ngee Ann Secondary School
Caleb has taught me for nearly a year. Throughout this time, I have seen POA in a different light and I have improved tremendously. Thank you Caleb!!! – A friendly and outgoing person with a dynamic personal.   
Geylang Methodist Secondary school
Caleb is a one of a kind teacher that you will never find in any other school/tuition centre. He changed a dry subject into a much livelier subject and he makes it easier for his students to remember key concepts. Overall he is a good and fun...
Caleb's teaching method is different from that of my teacher. With Caleb, I managed to attain a B3 for prelims while I got F9 for the whole of secondary 3. I have never liked POA but Caleb made it one of my favourites. Caleb is also very...
Ngee Ann Secondary school
Lesson was interesting and productive; I learnt things that I had temporarily forgotten. Caleb was good and clear in teaching. He really put in a lot of effort into the workshop. I do not regret going for this course.
Sengkang Secondary school
Caleb has been very influential in my POA academics, more influential and helpful compared to my school teachers. I was a E8/F9 student before studying under Caleb. Within a month of his lessons, I jumped to a C6. Another month or so, I was...
Caleb is very encouraging towards the weaker students. He made me interested in POA. I once detested POA but now, because of Caleb, I've gained interest in POA and confidence in the subject. With him as my tutor, I could understand the subject...
Bedok Green Secondary school
I used to hate POA. I had no idea what it was about and had no intrest in POA at all, but after coming for Caleb's tuition I started to be more interested in POA and scored a lot better.
Paya Lebar Methodist Girls school (secondary)
This course has been very useful, and has helped me clear various doubts about POA. Caleb uses different method to help us understand concepts and stuff, like through funny and creative examples. I now view POA in a new light after coming for...
Caleb has been a very good teacher which understands his students well. he understands us in terms of how tired we and stressed we are after a long day of school and he lets us do his work willingly and that is why I LOVE HIM SO MUCH!!! <3 he also...3>
Caleb conducts very interesting lessons that teach me many things. POA used to be very boringfor me, however after attending his lessons, I have realised that POA can be quite fun too. He tries to make the POA concepts as easy as they can be....
Manjuari Secondary school
The course is concise and fast-paced enough to motivate greater participation. I liked how friendly Caleb was whenever he conducted a lesson, and he made jokes so that we wouldn't fall asleep. It was a very beneficial experience for me and...
Manjusri Secondary school
I was about to give up on my POA until I found Caleb on Google. He made POA very interesting and after a few lessons, I had more and more confidence in doing POA questions. 
Caleb is a very adorable and cheerful teacher. He is thoughtful and kind. I was a weak POA student and couldn't grasp the concepts very well. but after attending his lessons, I improved a lot. THANK YOU CALEB espically for your cold jokes..haha....
Bedok South Secondary school
Very essential course which is very crucial for my 'O' level exams!
JOIN MORE THAN 600 STUDENTS
And triumph Principles of Accounts!